For an Eco-Responsible Sleeping Experience.
Candide want to turn the story of our oceans into a positive one, this is why we added SEAQUAL to our range of mattresses. A model with a textile made of recycled SEAQUAL
®
 YARN. The new range of SEAQUAL mattress consists of 4 variants made with the environment and eco-sustainability as a goal.
________________________________________ 
Candide supports the SEAQUA initiative Candide's Ocean friendly 70x140cm baby mattress is ideal for parents who wish to provide baby with sleeping comfort in an eco-responsible way. The core of this mattress is made from a block of recycled polyester fibers. These fibers are obtained by cleaning beaches and oceans, by transforming the plastic collected in France. A new fabric then comes to life and makes it possible to create products that are part of an eco-responsible approach. This mattress is therefore composed of a block of recycled fiber of 20 kg / m3. The new generation of ticking in SEAQUAL ?, is obtained by the transformation of plastic from the oceans. The mattress is easy to maintain since it is removable. This product is made in France and is guaranteed without treatment. For baby's safety, the zipper tab was intentionally removed from the mattress during manufacture. To open and close the cover, you can insert a paper clip, for example, in the slider of the zipper. Remember to remove the used object once the mattress is in place in the crib. DISCOVER THE SEAQUAL INITIATIVE This mattress benefits from Candide's historic French know-how. It also exists in the dimensions 60x120cm, in a foldable version or as a travel mattress.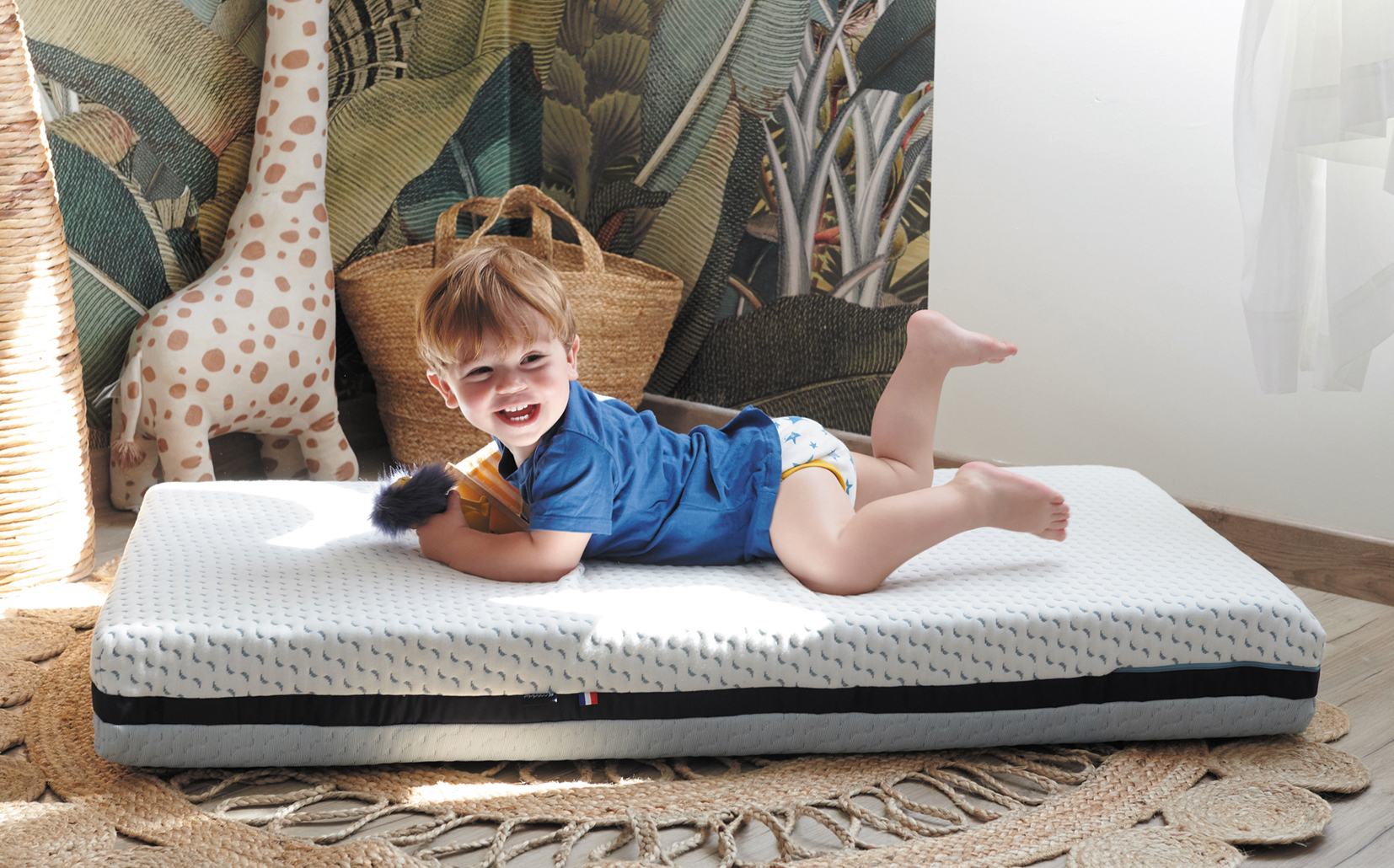 Cover made with the materials: SEAQUAL
®
 YARN created by processing plastic harvested from the oceans. Provides comfort and softness for a good night's sleep!
The mattress core is constructed of a block of recycled polyester fibers. This innovative and responible filing perfectly supports a baby's spine and has technical qualities that contribute to sleeping in comfort.
No chemical treatment
To make it easier, Ocean Friendly mattress covers are removable and machine washable. Good opportunity to air out your baby's room!
All our mattresses are manufactured in Angers, France! We control and manage all stages from design to development to manufacture. Our mattresses undergo stringent quality control checks to ensure a premium mattress for you baby. 
We make your baby's safety our priority!
All Candide mattresses for 60x120cm and 70x140cm beds meet the EN 16890 standard, to continue to offert the best products for baby's sleep.
Eco-responsible approach
Initiative Seaqual
Entirely removable cover
Filling in recycled polyester fibers (from France)
Density 20kg / m³ for a relatively firm bed recommended by medical professionals
Firm (75%) and welcoming bedding
Perfectly supports the spine
Thickness 12cm
Machine washable at 30°
Composition : Cover:, 89% Recycled Polyester, 11% Polyester, Soul:, 100% Polyester
Size: 60x120cm / 70x140cm
Farbic and Fibers certified Oeko-Tex 

® 

Standard 100 class 1.
Made in France
________________________________________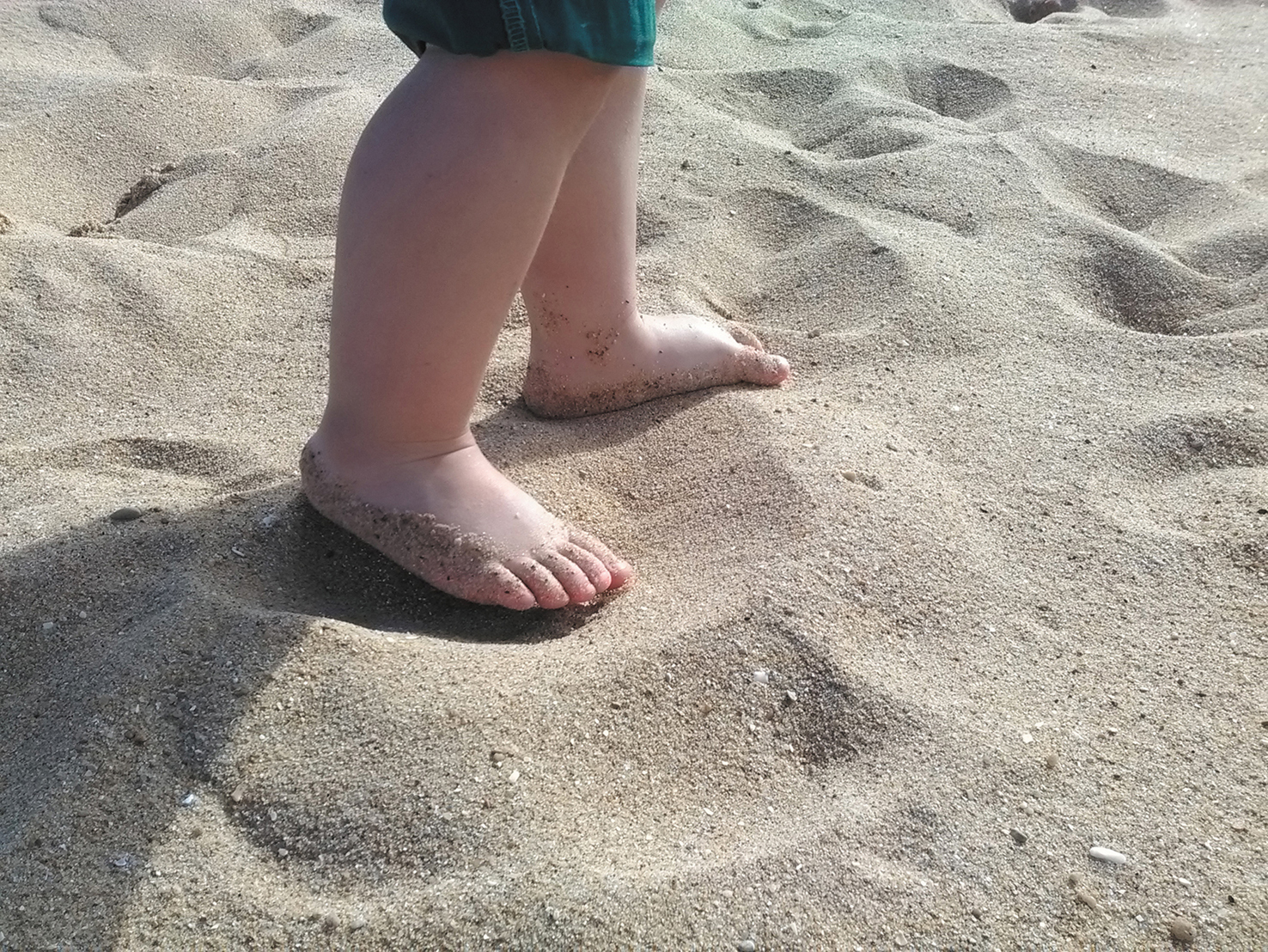 Together For A Clean with Seaqual Initiative
Our planet is assaulted daily by human activity: deforestation of rich tropical area, chemical pollution of our lands and our oceans choking with plastic waste. According to the United Nations, 8 biliion tons of plastic were produced worldwide between 1950 and 2015... And One million plastic bottles are sold the world each minutes!
Each year, an estimated 12 millions tons of plastics end up in our oceans, polluting and depleting our largest and greatest natural resource. Ninety-one percent of plastic bottles are not recycles. It is estimated less than 5% of these plastic bottles are not recycled. It is estimated less than 5% of these plastics are found on our beaches and along the coastlines. barely 1% of maatine plastics are recovered floating on the ocean surface with an estimated 94% of these plastics ending up on the ocean floor.
Approximately 80% of marine plastics world-wide come from land based sources. The remaining 20% are discharged directly into the seas. According to the European Commission, plastics account for 80-85% of marine waste, with single-use plastics accounting for half of this figure.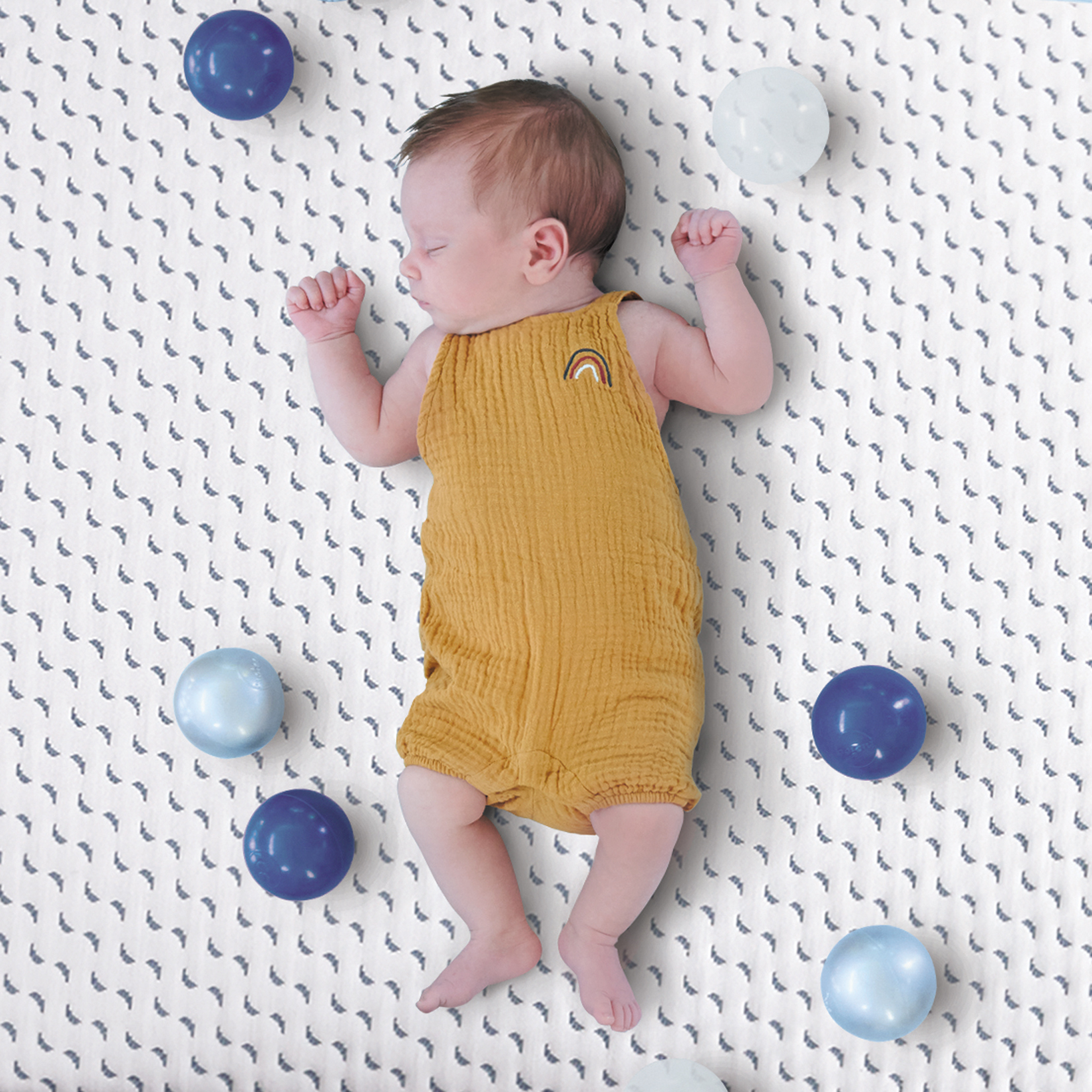 A range of mattresses made from plastic waste harvested from the ocean.
The SEAQUAL INITIATIVE collaborates with fishermen, other beach clean-up initiatives and production sites where plastic waste is transformed into polymers. This is called Upcycled Marine Plastic or UMP. The recovered plastic waste is cleaned and sorted. Once transformed, the plastic is spun into a recycled polyster fiber which has properties nearly identical to those of classic (first-use) polyster. Using This Upcycled Marine Plastic texile, that is similar to conventional polyster, reduces water consumption by 40% enerhy consumption by 50% and greenhouse gas emissions by 60%, Even the finishes and dyes used are guaranteed to be environmently friendly.
The SEAQUAL INITIATIVE has developed a complate cleaning program to the consumer by engaging all the players in the textiles industry (Spinners, Braiders and Brands). This engagement encourages the cleaning of marine waste and the creation of eco-responible yarns, fibers and fabric.